Heating Oil Storage Tanks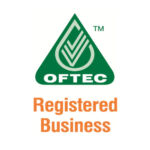 We supply a range of heating oil storage solutions that are safe, reliable, compliant with UK regulations. All of our heating oil storage tanks are made from quality materials making them very durable.
Our single-skin tanks range from 900 to 2500 litres and are available in both steel and plastic, whilst bunded versions are available in capacities from 900-90,000 litres. The secondary containment that our bunded tanks provide is a legal requirement for capacities above 3500 litres.
West Fuel Systems supplies heating oil tanks that have a unique, patented fire protection material offering 30 or 60-minute fire protection. This makes our tanks LABC certified. Our 30-minute fire protection enables you to legally locate your tank within 1.8 meters of your property. This is otherwise restricted by storage regulations unless you have alternative protection such as a firewall.
For those aiming to store their business or domestic heating oil tank in an outbuilding, we recommend 60-minute fire protection. Our fire-protected tanks aren't just a convenience to circumvent regulations, more importantly, they increase the safety of your home or business in the unlikely event of a fire, giving you enough time to evacuate the building and extinguish the fire.
LET'S US HELP
We're here to help answer your questions. Our team is on hand throughout business hours to take your enquiries.
If you would like a quote for our services, in the first instance please provide some brief details using our contact form and we will get back to you.
Existing clients – if your enquiry is of a more urgent nature, please contact us via telephone in the first instance.