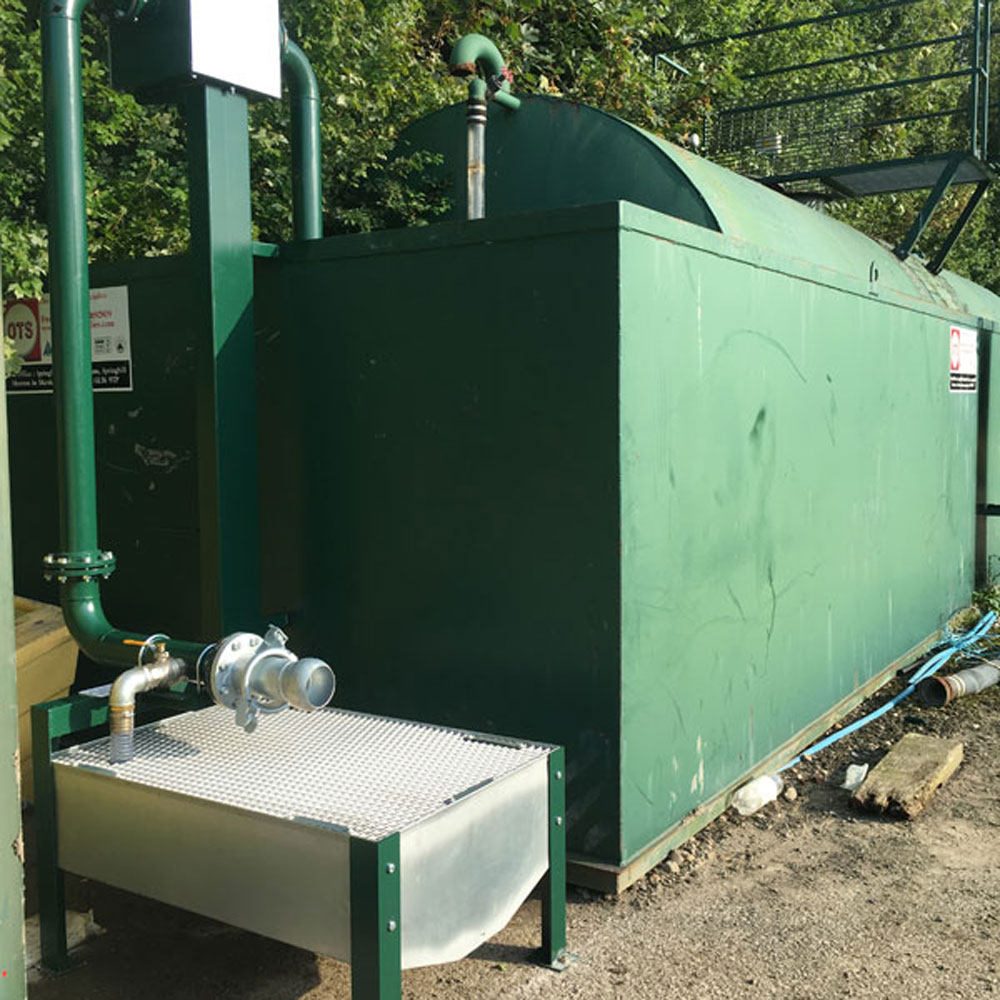 West Fuel Systems have supplied bunded fuel storage tanks for over 20 years. This includes the supply of leachate storage tanks for the collection of contaminated groundwater
Our Leachate storage tanks are designed to hold contaminated groundwater which is being extracted from land reclamation sites. Commonly called leachate, this 'water' can be highly corrosive, toxic or acidic dependent on what the site has been used for previously.
Once the leachate storage tank is full or the project has ended the contents are then transferred to a road tanker for removal to an appropriate waste facility site for treatment and safe disposal.
The leachate storage tanks that we supply are manufactured with extra stiffening and a specialised protective paint coating both inside and out. This provides a robust solution for the containment of leachate groundwater.
LET'S US HELP
We're here to help answer your questions. Our team is on hand throughout business hours to take your enquiries.
If you would like a quote for our services, in the first instance please provide some brief details using our contact form and we will get back to you.
Existing clients – if your enquiry is of a more urgent nature, please contact us via telephone in the first instance.