Marina Fuel Systems Services
We are marina fuel system specialists with a wealth of professional experience on a number of large marine projects.
We can design, supply, install and maintain a wide range of marina fuel systems based on our customer-specific requirements.
The Environmental Agencies are responsible for the protection of controlled waters from pollution and for the prevention of pollution to the environment. The most frequently reported type of water pollution incident involves fuels and oils into controlled waters including all watercourses and canals, estuaries, lochs and coastal waters out to three miles. Therefore it is important that you are aware of the requirements.
West Fuel Systems offer a variety of fuel storage solutions for both petrol and diesel, with above-ground facilities been our preferred choice for the marine environment. All of our tanks are fully bunded and protected against accidental impact, which complies with DEFRA (Pollution Prevention Guideline Above Ground Oil Storage Tanks).
The SuperVault above-ground system has a unique performance specification of a 4-hour fire rating and multi hazard accreditation which stands it in the forefront of tank safety technology.The SuperVault achieves true secondary containment with two concentric skins of steel separated by 150 mm of insulating concrete (no further bunding is required) forming an interstitial space which is then continually monitored. Capacities are available from 1,000 to 110,000 litres in single or multi-compartment formats.
The range of fuel dispensers that we provide with their frames and panels being constructed from 316 stainless steel offer full marine specification providing long-lasting life in the harshest conditions. There are options for low 40 LPM to ultra high speed 180 LPM from our weights and measures approved pumps which are available on a suction or pressure system.
All our dispensers are fully compatible with our weights and measures approved Eclipse Fuel Management System or Hydrapod Outdoor Payment Terminals. The Pay at Pump option will allow unmanned operation of your fuel installation with the dispenser accepting bank debit and credit cards as required.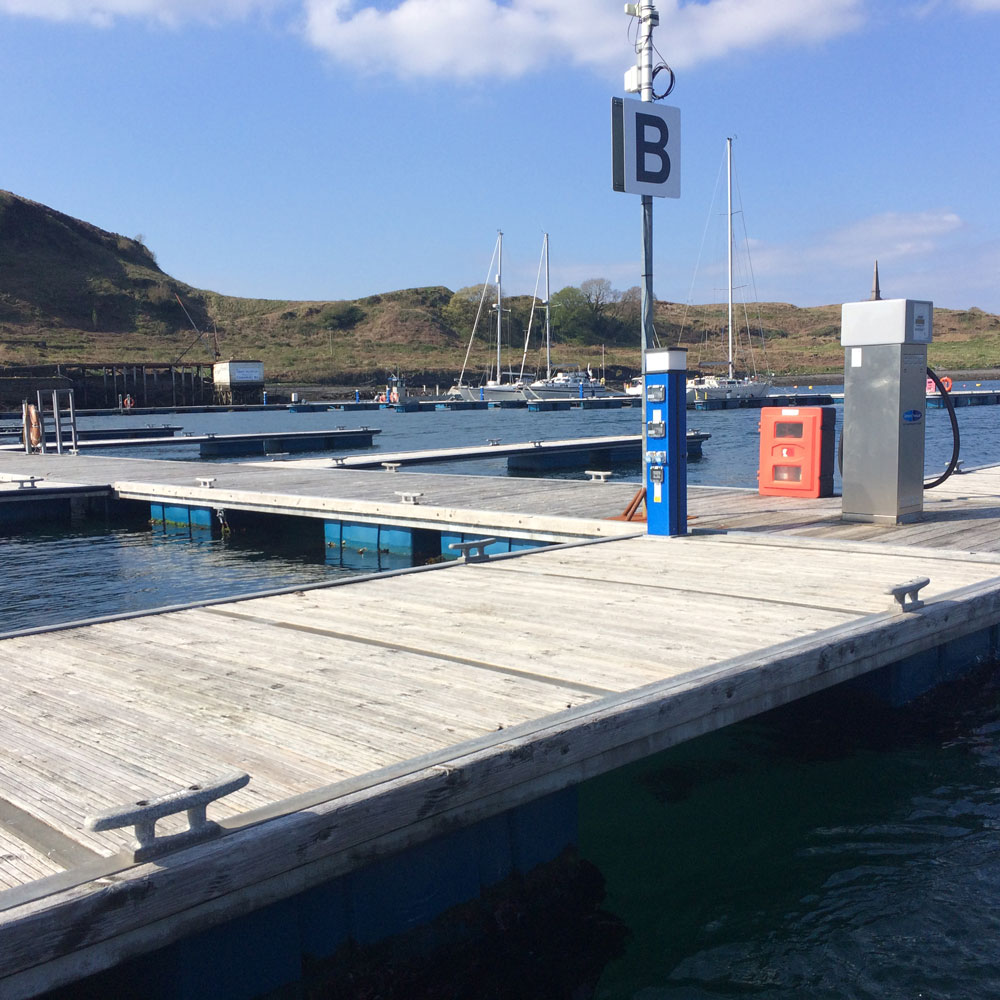 LET'S US HELP
We're here to help answer your questions. Our team is on hand throughout business hours to take your enquiries.
If you would like a quote for our services, in the first instance please provide some brief details using our contact form and we will get back to you.
Existing clients – if your enquiry is of a more urgent nature, please contact us via telephone in the first instance.